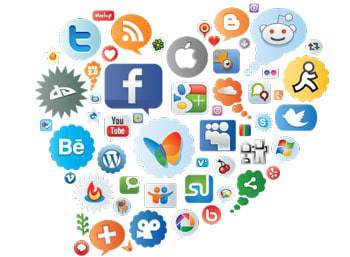 More than 200 million people are now on Facebook worldwide, and typical users spend several hours a month on social networking sites. No wonder organisations in every sector are trying to work out how social media can benefit them.
At Off The Peg Design, we can help. We understand the different social media channels – from Facebook and Twitter to LinkedIn and youtube – and know how they can be harnessed to drive traffic to your site.
1. Selecting the right channels
Successful social media marketing requires a strategic approach that gets the right kind of attention. We will recommend a social media channel mix that reflects your audiences and your brand – whether that means starting a LinkedIn group of professionals, targeted advertising on Facebook or both.
2. Creating content and attracting users
It's an all-too-common trend for organisations to jump on the social media bandwagon and set up a Twitter account without thinking about how they will create content or attract followers. The result? The initiative fizzles out quickly with no ROI.
That's why at Off The Peg Design we develop a plan for content creation and gaining users as part of the initial social media strategy. Whether that relies on online advertising, blogging or an offline campaign, it means that you have a measurable and focused approach to social media marketing.
Amazing web designer, so pleased with everything you've done for…
I would 1000% recommend this company. Simon has been so…
FAST & PROFESSIONAL RESPONSE – I have been using this…
From start to finish, Simon was unbelievable. He has a…
Excellent service. Always very happy to help. Does the super…