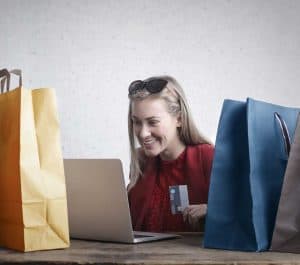 Are you looking to sell your goods or services directly online? The most cost effective way is with one of our dynamic shopping carts. We are eCommerce experts and our shopping cart website packages will offer you a complete solution for all your online selling needs. Allowing you to simply and easily add, upload and maintain your own online shop / business. Which will then allow you to easily process payments using the worlds leading payment gateways and process your orders.
Whether you require B2C (business to consumer), B2B (business to business) or Complete bespoke system design. We have over 20 years experience in designing and maintaining eCommerce websites to help your online business grow. It doesn't matter if you are looking to sell or offer 1 or 1000 products / services we can help you get it online and get found both quickly and effectively.
BASIC ECOMMERCE WEB DESIGN PACKAGES INCLUDES:
1 professionally designed ecommerce / shopping cart web site.
Terms and conditions / Privacy Policy / Returns and Contact page.
1 domain name registration.
1 year premium web hosting.
Up to 5 x email [email protected]
Submission to Google, Bing and Yahoo Search engines.
Secure, reliable and future proof online shopping.
All of our online shops are available with SSL secure service layer technology meaning you can receive and process payments securely online. With state of the art coding we can make sure it not only meets today's and give you total peace of mind. We can tailor make a ecommerce solutions to fit your needs and budget no matter how big or small.