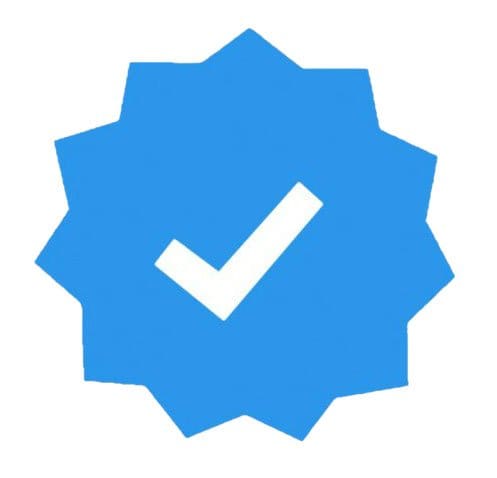 Instagram users will now have the option to pay for verification on the social media platform. The announcement came alongside the launch of Meta Verified and was made by Meta CEO Mark Zuckerberg. This subscription service is currently being tested in Australia and New Zealand. So, if you're wondering about the details of the Instagram verification process – including the criteria, cost, benefits, and steps to attain a verification badge – we've got you covered.
Advantages of an Instagram Verification Badge
Obtaining the badge comes with following key advantages:
Confirmation of Authenticity
The badge serves as a signal to Instagram users that the account's authenticity has been verified. In an era of fake accounts, it can be challenging for social media users to distinguish trustworthy accounts.
Verified badges appear in various locations on Instagram profiles:
On your profile
In Reels, Stories, and the Feed
Next to your profile picture in direct messages
In search results, beside your name and profile photos
Next to your profile picture in comments
Protection Against Impersonation
Verified accounts will receive extra protection against impersonation. Meta will dedicate more effort to monitoring verified accounts for potential impersonators compared to non-verified accounts.
Access to Customer Service
Paying for verification provides access to real customer service representatives. This addresses a common concern among Instagram users who have struggled to receive assistance from the platform's customer service.
Enhanced Visibility
While it's still early to gauge the full impact, Meta asserts that verified subscribers will enjoy increased visibility. This includes being recommended as accounts to follow, featured under Explore and Reels, and appearing more prominently in search results and comments on other users' content.
Eligibility for Instagram Verification
If your account is already verified, there's no need to pay for a subscription at the moment. The Meta Verified program is new, and not all profiles currently have access to Meta Verified options. Individual adult profiles in the United Kingdom, Australia, and New Zealand can activate a Meta Verified subscription. Business profiles aren't yet eligible for Meta Verified subscriptions.
The minimum eligibility requirements to verify your Instagram profile are:
Being a public or private profile linked to your full name, adhering to naming standards, and featuring a profile picture that includes your face.
Enabling two-factor authentication (this can be done after payment).
Meeting minimum activity criteria.
Adhering to Meta's Terms of Use and Community Guidelines.
Those not yet eligible for Meta Verified in their region can join the Instagram waiting list to receive notifications about its availability.
Cost of Instagram Verification
The cost of Instagram verification is £14.99 per month (as of August 2023). In case your identity can't be confirmed for any reason, a refund will be issued, though the refund process might take up to 60 days.
Subscriptions can be cancelled at any time up to 24 hours before the renewal of your subscription.
How to Get Verified on Instagram
Unlike Facebook verification, which is available on both the app and desktop website, Instagram verification can only be done within the app (on iOS or Android).
Follow these steps
Go to Settings on Instagram and select Accounts Center, then Meta Verified.
If verification is available for your account, you'll see "Meta Verified available" under your name and photo.
You'll need to confirm your identity, which might involve providing a government-issued ID, document, and/or selfie video. This process could take up to 48 hours.
Considering Verification on Instagram
Still pondering whether paying £15 per month for Instagram verification is worth it? Here are a few additional points to consider:
If you're an influencer who uses a nickname or pseudonym for identity protection, you might not qualify for verification. Meta Verified subscriptions only support real names on profiles.
Once your profile is verified, changes to your name, photo, birthday, or username will require going through the verification process again.
If you have other Instagram accounts with the same name and profile picture, they could be disabled due to impersonation monitoring once you verify your first account. To prevent this, link all your accounts through the Accounts Center.
Verified badges might be removed if you frequently switch your accounts from public to private, or if you attempt to advertise or transfer your verified badge.
Curious about obtaining free Instagram verification? If you're a public figure or brand representing a real person, registered business, or entity, you can apply for the verified badge by reaching out to Instagram.
Determining whether the £15 monthly fee for Instagram verification is a good investment is still uncertain. You might want to wait and observe the reactions from Instagram's creator community. Until then, it's up to you to decide if the benefits of verification are worth the cost.