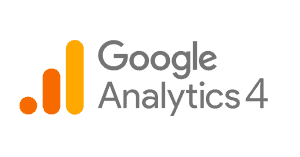 Are you ready to take your business to new heights? In today's competitive digital landscape, data is the key to success. To unlock the full potential of your online presence, it's time to migrate or update to Google Analytic's G4. With its powerful features and cutting-edge capabilities, Google Analytics G4 will revolutionize the way you understand and optimize your business performance.
Discover the Power of Google Analytics G4
Google Analytics G4 is the next generation of analytics, providing you with invaluable insights into your website, app, and customer behavior. By migrating or updating to G4, you'll gain access to a wide range of benefits:
Enhanced Cross-Platform Tracking
Google Analytics G4 offers seamless cross-platform tracking, allowing you to gather data from multiple devices and platforms. Gain a holistic view of your customers' journey and behavior, regardless of whether they interact with your business through a website, app, or other channels. This invaluable information enables you to deliver personalized experiences and improve customer engagement at every touchpoint.

Advanced Event Tracking
Events drive actions, and Google Analytics G4 lets you track and analyze events like never before. Gain deep insights into user interactions such as clicks, video views, downloads, and form submissions. With this level of granularity, you'll understand which events drive conversions and optimize your marketing efforts accordingly.
Machine Learning-Powered Insights
Google Analytics G4 incorporates advanced machine learning algorithms, providing you with automated insights into your data. Uncover hidden trends, identify new opportunities, and make data-driven decisions with ease. By leveraging machine learning, you'll save valuable time and uncover valuable insights that can propel your business forward.
Make the Switch Today
The time to migrate or update to Google Analytics G4 is now. Don't miss out on the opportunity to supercharge your business growth. Here's why:
Stay Ahead of the Competition
In today's fast-paced digital world, staying ahead of the competition is crucial. By migrating or updating to Google Analytics G4, you'll have access to the latest features and tools, giving you a competitive edge. Gain insights that others can't, make informed decisions, and leave your competitors in the dust.
Maximize Your Marketing ROI
Google Analytics G4 provides you with comprehensive marketing attribution, allowing you to track the effectiveness of your campaigns across various channels. Identify which marketing efforts deliver the highest return on investment (ROI), optimize your strategies, and allocate your resources wisely. With Google Analytics G4, every marketing pound will be put to its best use.
Seamless Migration or Update Process
Worried about the migration or update process? Fear not! Our team of experts is here to help you seamlessly transition to Google Analytics G4. We will handle the technical aspects, ensuring a smooth migration/update while minimizing any disruption to your business operations. Sit back, relax, and let us take care of it all.
Take Action Now!
The clock is ticking, and your competitors are not waiting. Upgrade to Google Analytics G4 today.